A Trip to Shenzhen as a Maker, Artist, and Corporate Employee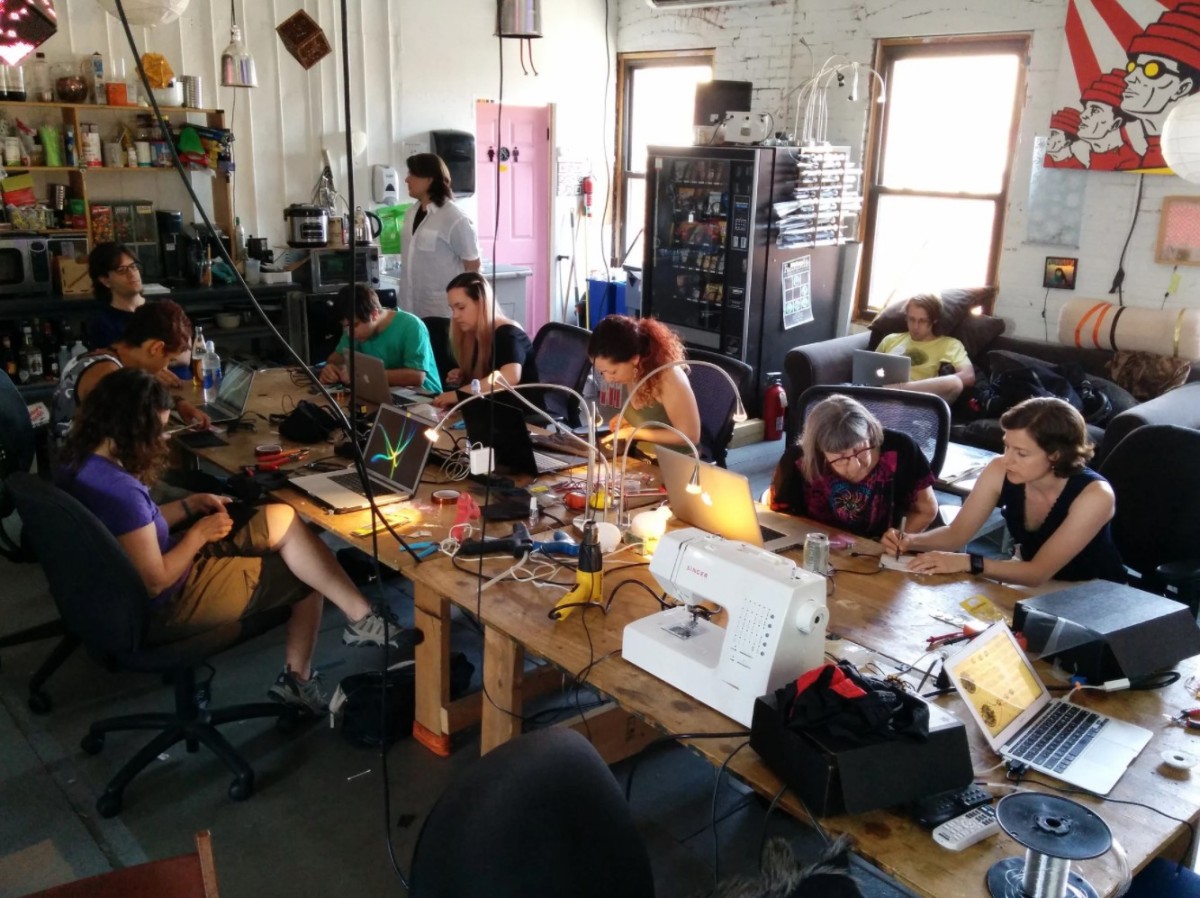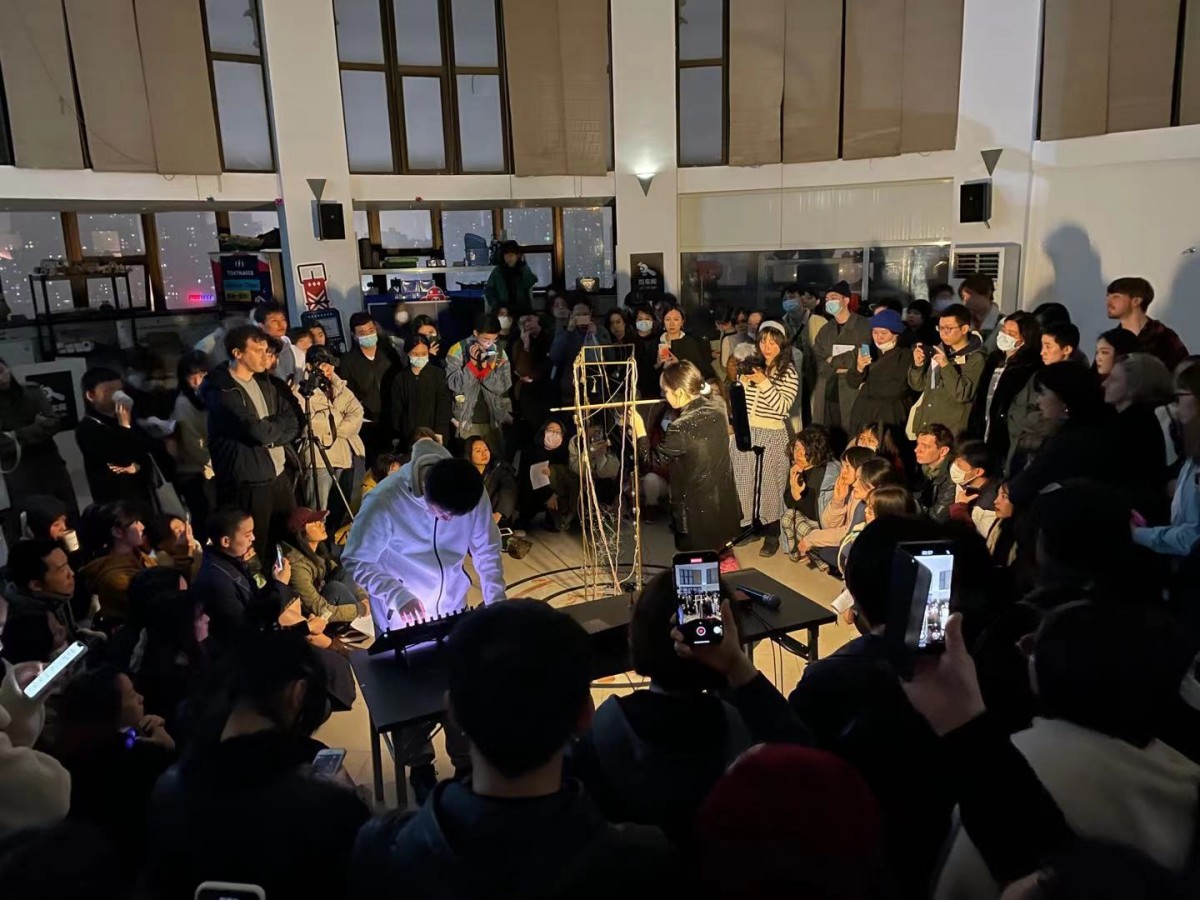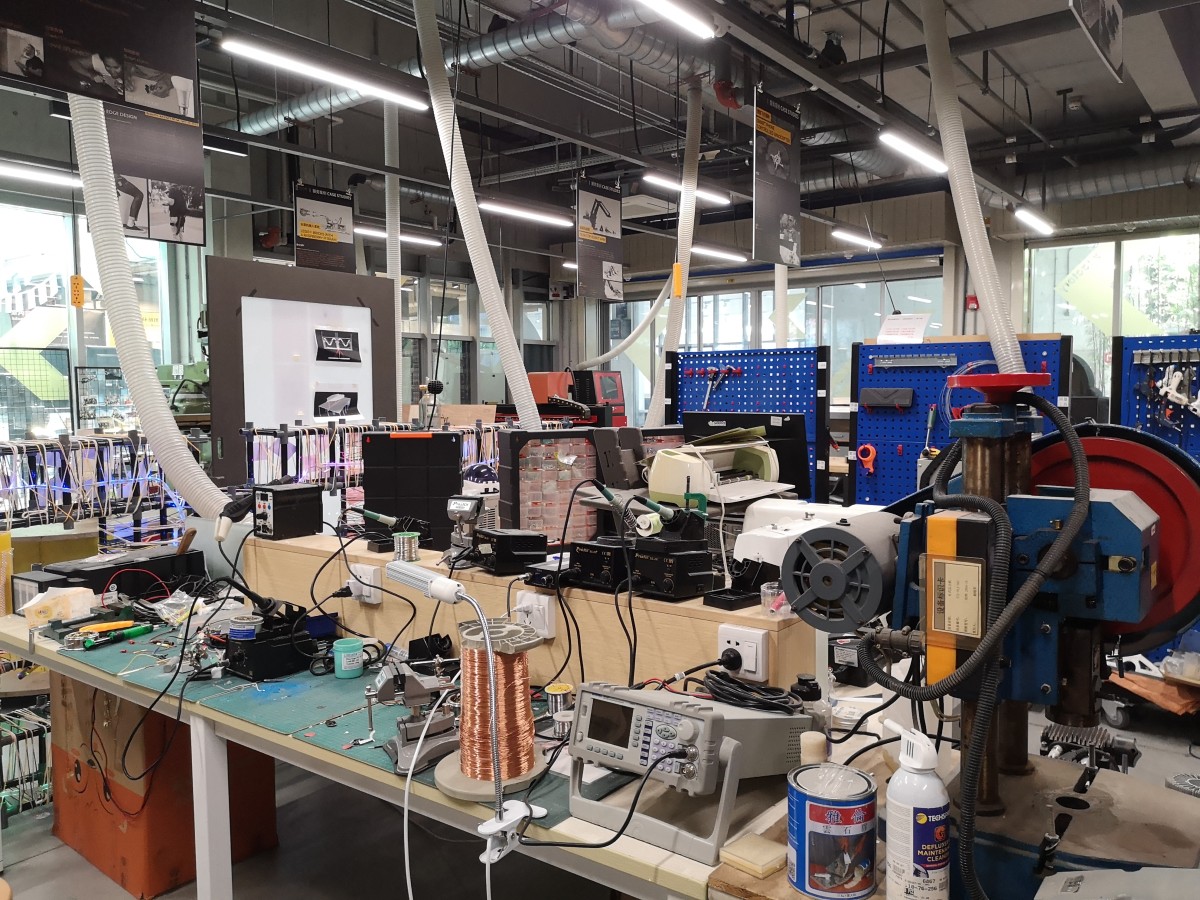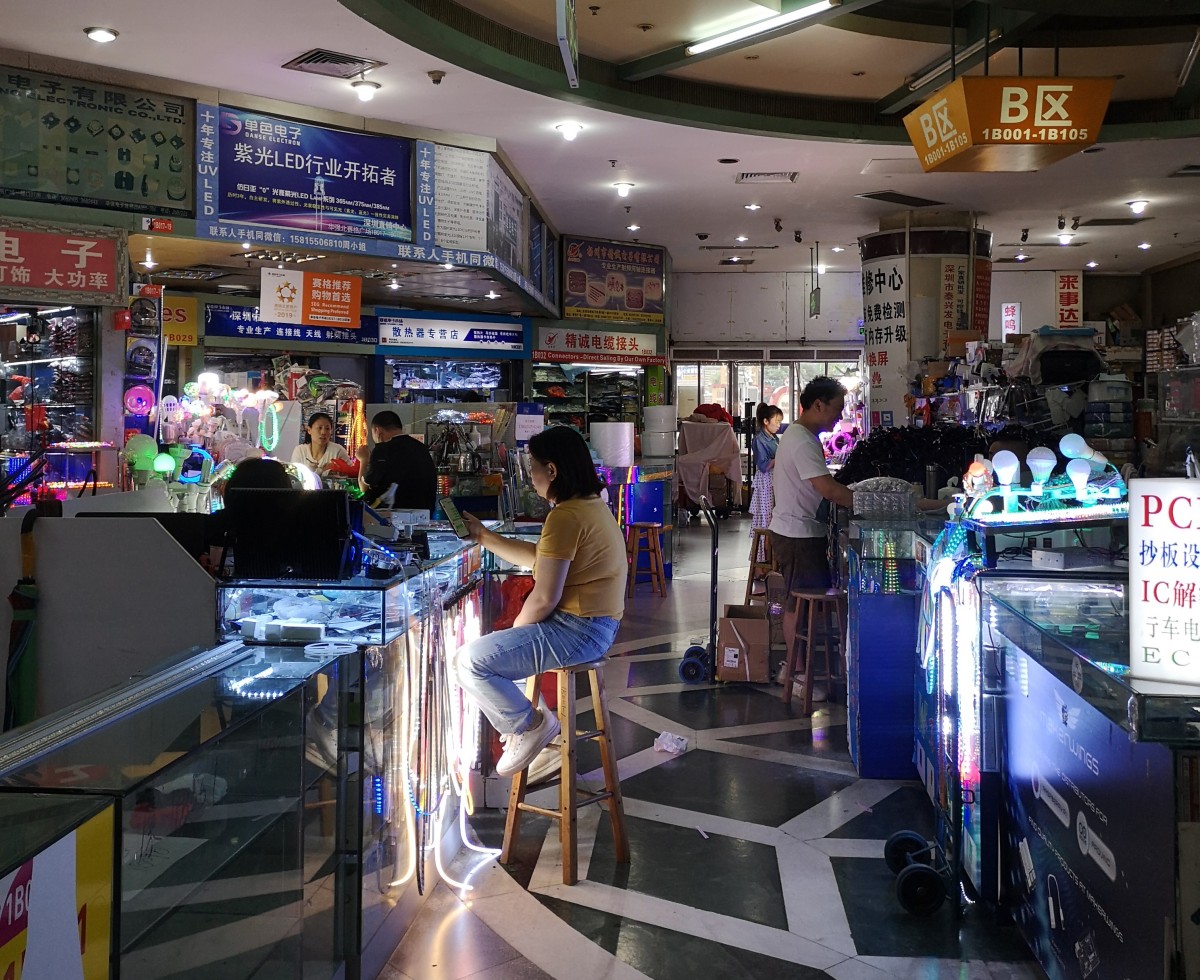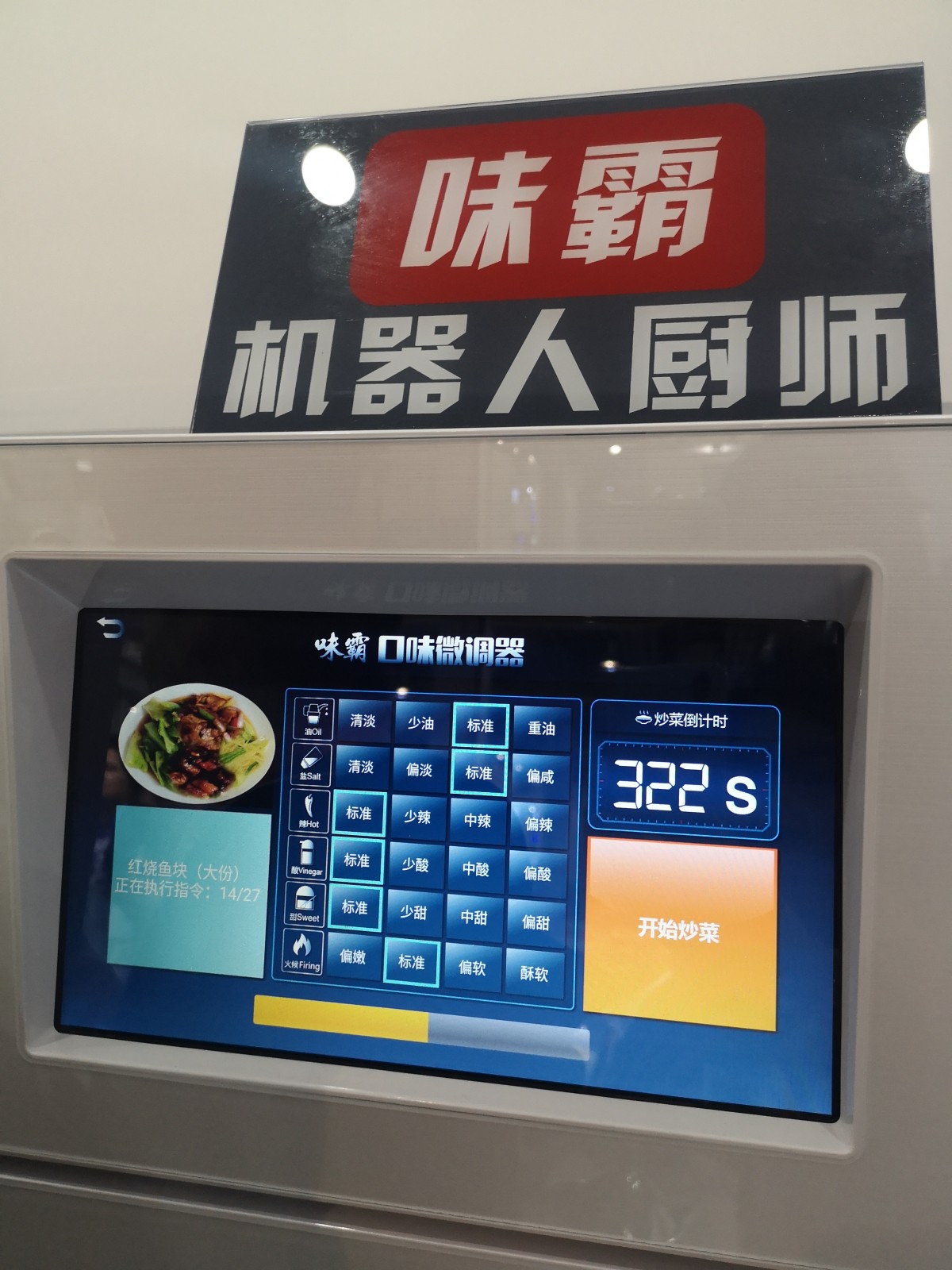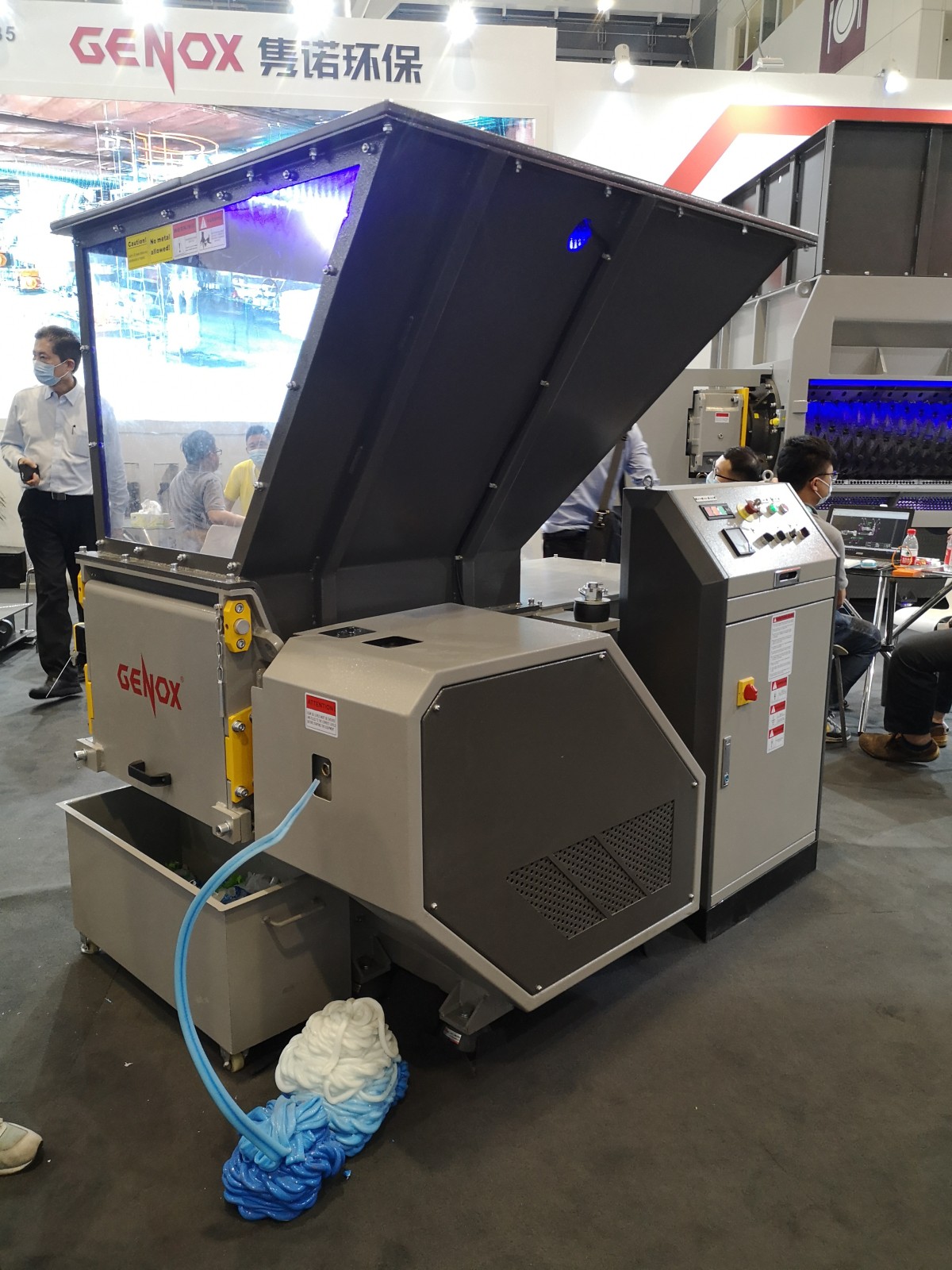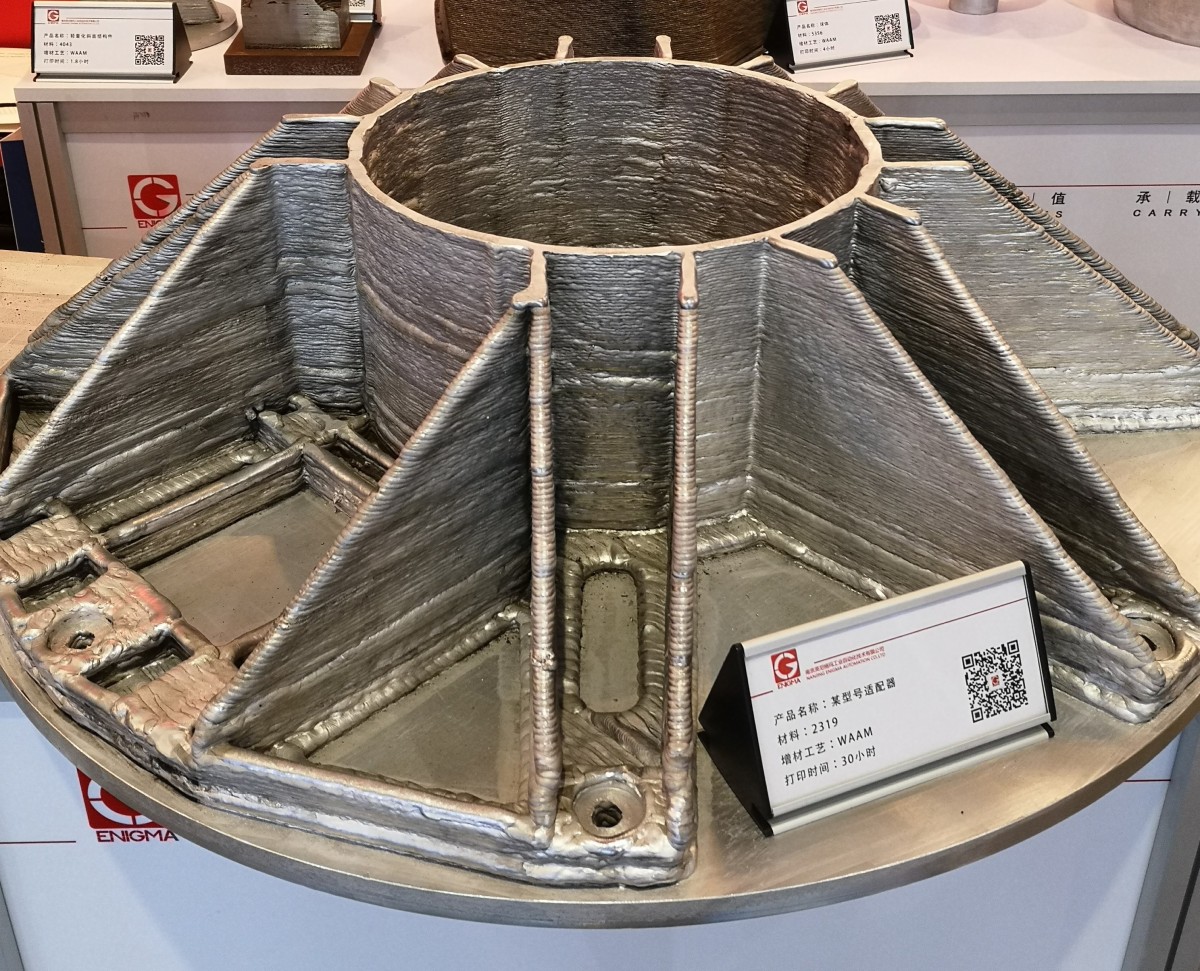 This was my first trip to Shenzhen and my second trip to Guangzhou. When I was scheduling this trip, I had a lot of fantasies about and expectations for Shenzhen. Since I started learning about hardware while I was studying in the United States, I have bought components on Amazon, which were always sent to me from Shenzhen, Dongguan, and Huizhou. The first time I wanted to make a circuit board, the American plant I inquired with quoted me a high price. They wanted 100-200 USD for just two circuit boards. Later, I found the website for a Shenzhen manufacturer, which had an easy-to-use online circuit board editor. Once the design was completed, it would go directly into production. Even with the expensive courier fees, I could have two dozen circuit boards produced for 50 USD. The efficiency of its manufacturing was my first impression of Shenzhen.
My Greater Bay Area trip had begun even before I met up with the Guangdong Times Museum group. In addition to my work as an artist, I also served as a designer of interactive hardware with the BASF Innovation Center. In mid-April, my colleague came to Shenzhen for CHINAPLAS (The International Exhibition on Plastics and Rubber Industries) and invited me along. This massive industrial expo and the Greater Bay Area Tech Field Trip organized by Guangdong Times Museum took place around the same time, so both were part of my trip to the Greater Bay Area.
First Stop: Makerspaces and Huaqiangbei
I had arrived in Shenzhen a few days early, so I first visited Chaihuo Makerspace and several of the buildings in Huaqiangbei. When I was in Shanghai, I often did my work and made my art at XinCheJian. In my heart, I resist the "maker" label. In China, people think that makers are more like entrepreneurs or tech educators; I just want to do interesting things. This space makes me think of a university workshop or lab. My first wearable reflective vest was born in a makerspace in Brooklyn. Hardcore makerspaces—disorderly, short on funds, anti-consumerist, and warm-hearted—have gradually become standard in major cities, growing silently between expensive buildings.
While at Chaihuo, I asked the staff which buildings in Huaqiangbei I should go to, then I headed there. Like the City Temple of Shanghai, the locals very seldom went to Huaqiangbei. Many people told me that, after several reorganizations, Huaqiangbei wasn't as "wild" as it had been a few years ago and that there wasn't anything to see. Certainly, some of the buildings are now clean and brightly lit. The goods in the different stalls all seem very similar in quality and design. However, when I walked into SEG Plaza, there still seemed to be a sense of "wildness" left. There was dim lighting, random piles of chips, and exaggerated product displays. I found some videos online from about ten years ago, showing what the "wild" Huaqiangbei felt like. The backpackers and other people that had crowded in front of the counters were now fewer and farther between. Most of what's left now is the sound of tape being used to seal up courier boxes.
I wanted to find unrealistic tech products in Huaqiangbei. Though these products had been very seriously designed and produced, there was still something absurd about their design and application. You didn't know if this was something a maker remade in their spare time, a work of art, or a product sample that was waiting for a dealer to sell it. With these objects, aesthetics and technology are forcibly paired, attempting to fuse the organic contours of the human body and the precise, squared lines of electronic equipment.
Second Stop: Works of Industrial Art at Commercial Expos
Members of XinCheJian really liked going to expos in Shanghai, and they would bring all kinds of brochures to XinCheJian for us. Some of the expos were about smart vending machines, while others focused on 3D printing. These expos offered a beautiful vision of the future of technology, and we also explored the iterated and updated hardware used in new products. In the past, I had only been to art fairs, and for my work, I gradually started going to some tech expos. On this trip to Shenzhen, my colleagues and I went to CHINAPLAS. While I was photographing a two-meter-long screw, a salesperson approached me and asked what industry I was in. I said that I was an artist, and the salesperson laughed and asked me if I thought this was a work of industrial art. Figures 5 to 7 are some of the inventions and creations I saw at various expos that seemed to approach industrial art.
Expos are also a place where companies try to present their strengths. At top expos in a given industry, manufacturers will ceremoniously bring these massive machines and structures into the exhibition halls to display them for three or four days, showing that these huge machines can be smoothly and efficiently delivered to customers.
My fascination with expos stems from my fascination with robots. In my everyday life, the machines I encounter are all very safe, or placed behind glass like a 3D chocolate printer or that mechanical arm that makes coffee in supermarkets. I was intrigued by all kinds of machines at these expos. I've learned the design thinking behind service robots personified to more closely approximate humans or designed with real-life scenarios and a somewhat violent yet super-efficient way of production solutions offered by industrial robots. Moving between the exhibition displays, I felt like I was browsing galleries. The large expos often chart the course for an industry in the year to come. For example, biodegradable materials and sustainability were the themes at this year's CHINAPLAS. At the 3D printing expo this year, metal printers were the new trend in tech. I believe that after these new technologies settle in the market, they will influence the ways that artists express themselves and choose materials.
Third Stop: Artists and Employees, Corporate Spaces and Art Spaces
On my last day in Shenzhen, I met up with the Guangdong Times Museum Media Lab staff, Prof. Zhang Zhi'an, and seven other artists. We visited three tech companies in Guangzhou and Shenzhen to discuss collaborations between tech companies and artists.
For nearly a year, I worked as an interaction designer with the BASF Innovation Center, where we created conceptual interaction proposals. I wanted to bring this personal experience to our discussions in the Greater Bay Area Tech Field Trip.
My work with the BASF Innovation Center was not purely an artistic undertaking, but my work often started with references to artists I like, my own artistic practice, or even the artistic principles advocated by my teachers when I was in school. In our projects, I used BASF's proprietary materials, producing variations in them using a range of sensors and changing users' understandings of those materials. For example, thermoplastic polyurethane (TPU) is widely used in products like swimming goggles and watch bands, but interactions with a moving electromagnet can transform the matte surface of TPU from a functional material into an element in a visual display. For the Innovation Center, an artist can add much more value than an engineer, because artists can meet technical requirements while understanding the aesthetic and creative sides. Compared to a strict lab environment, my experience with sculpture and rapid prototyping was better suited to the frequent concept changes and quick alterations of the design process.
Here, I have to thank the manager of the Innovation Center. His background in industrial design meant that he had a better understanding of art, and he had his own ideas about how art could become a part of the company's creative cycle. He told me about a kaleidoscopic interactive installation that he had seen, noting that that kind of installation was well-suited to displaying different materials and could present the product line in an interesting way.
The meetings with the three tech companies in Shenzhen and Guangzhou were preliminary, and there were a lot of questions that we needed to answer. Some of them were rather big questions: Why does the company need to work with artists? How does art benefit a company? Others were more detailed: Was the art going to be presented to the public or to the company internally? In this collaboration, how much power should the sponsor have over the content of the art produced? Everyone has a different answer to these questions, and these answers must be found through mutual understanding, probing, and gradual progress. We can also learn from Western tech companies; we may be able to find methods that are applicable to this local context from artistic collaborations and residency programs with Nokia, Kuka, Google, and other companies.
Two of the three tech companies we visited had already done a few artistic collaborations. The three companies that have agreed to participate in the first Greater Bay Area Tech Field Trip are all experimenting with and exploring new areas. After discussions with the other artist participants in the Field Study, I think that perhaps having an intermediary between the companies and the artists is important. This intermediary would understand the tech companies' needs and match the companies with demands of new technologies of artists to produce something meaningful. At the same time, because the tech companies trust this intermediary, they may be more motivated to step outside their comfort zones.
Conclusion
When I started planning this essay, I was a bit perplexed, thinking about the audiences for these reflections. The section about makerspaces and Huaqiangbei was for me, because these are pilgrimage sites for people who use a lot of electronic hardware. The section on commercial expos were for the artists, because I think that artists can find new technologies that interest them and see new applications for traditional manufacturing's display machines. Finally, the section on the Greater Bay Area Tech Field Trip was for companies that are curious about art, because it incorporates my personal experience while discussing different feasible methods for artistic collaboration. In jumping between the perspectives of products and artworks, these companies do not need to prove their qualifications in art because, at a time when technology permeates every moment of everyday life, there is some artistry to that presence.
Jian Yu graduated from Rhode Island School of Design in 2017. She makes her art across a broad scope of materials with a focus on electrical engineering. Failed machines, sino-futuristic fantasies, and tampered electronics are inspirations for her works. Jian often goes to tech fairs and appreciates the variety of robots designed for coffee making, visitor reception, and cooking. The concept of "vanity glamour" exists strongly throughout Jian's wearable electronic works, and the feminine presence in technology is an important theme throughout her practices.